Frequently Asked Question
Google Chrome browser security
Last Updated a year ago
Google Chrome is a web browser used by more and more people in the last years and there are a few actions we can also take here to increase our online security.
To start making the necessary modifications, we need to access the
Settings
area. Again, please make the necessary changes in case you are using a different version of Google Chrome.
To access the settings area for Google Chrome, click the available button at the top right corner of the browser and select
Settings
from the drop-down menu.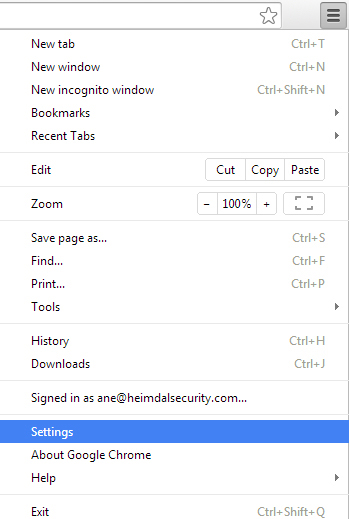 As soon as you access the Settings area, you will notice at the top, in the Sign-in section, Advanced sync settings…


Google Chrome gives you the possibility to sync your settings and data with other systems or mobile devices where you signed-in with your Google account. This creates a vulnerability risk, since you are required by default to connect with only your Google account on a device that syncs with your other systems or devices (where you have added your Google account).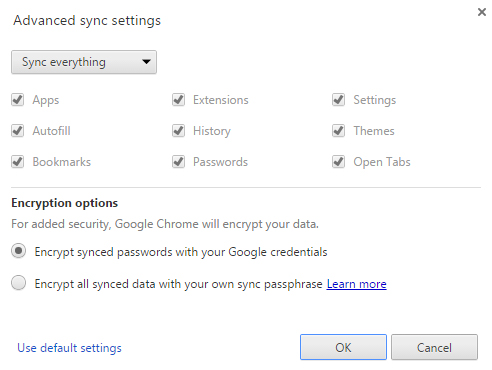 To improve your security, you need to set a passphrase, which is an additional credential required to sync your devices.
If you scroll down at the bottom of the page, you will see a Show advanced settings… option.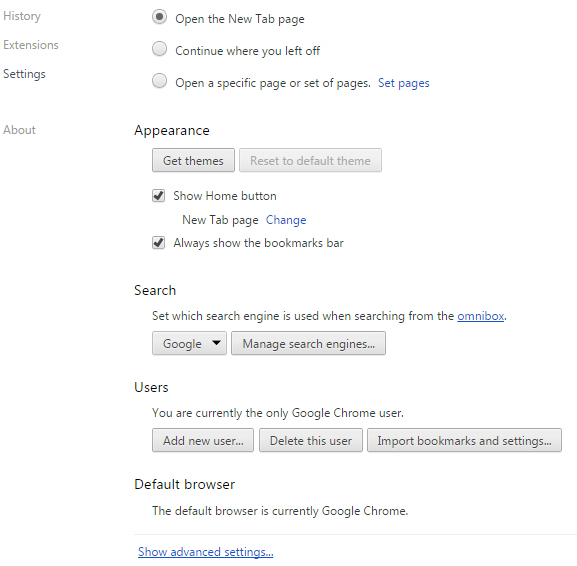 Click the link in order to access the advanced settings available.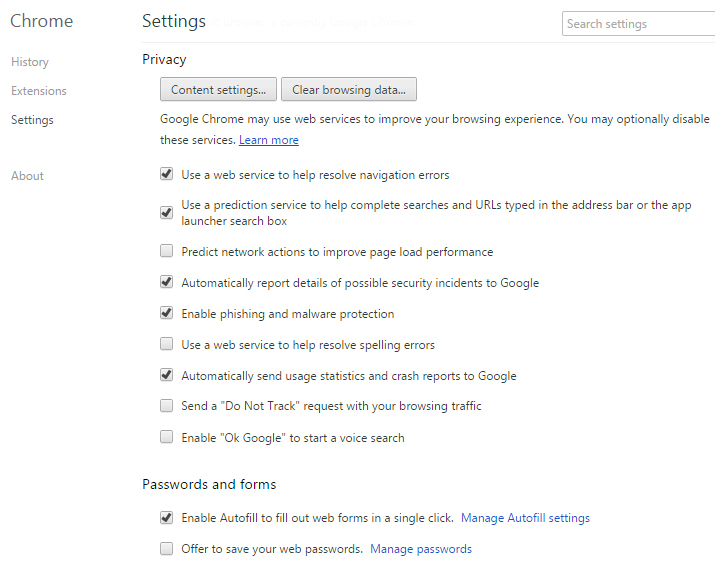 The Clear browsing data… option gives you the possibility to delete your browsing history, so don't forget to use that option if you are using a computer in a shared environment.
The Content settings… option gives you more possibilities to address and improve your overall browsing security.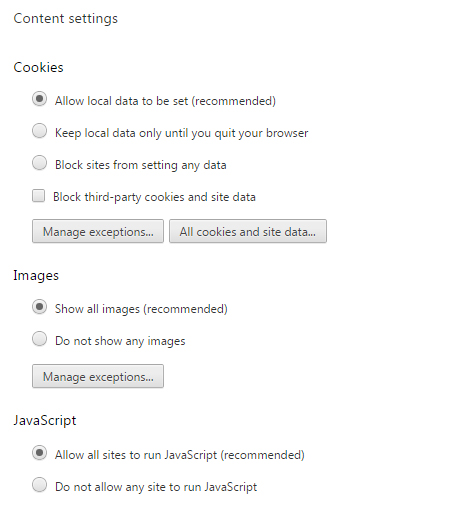 To make the necessary changes in the Content settings window, you will need to scroll down in order to access the other options.
If you want to restrict cookies from being stored on your browser and using the collected information about your browsing habits, use the available options. Another option in that area is to disable JavaScript, a vulnerability issue exploited by hackers over the years.
Scrolling down, you find other options: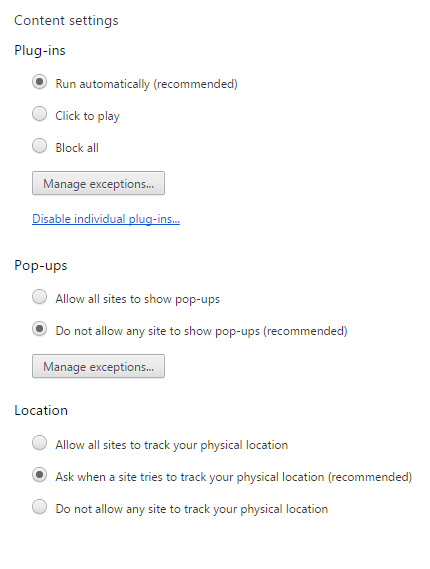 You can control the behavior of your browser plug-ins, you can block pop-ups from disturbing your browsing session and you can stop a website from tracking your physical location.
If you continue scrolling down to the bottom of the Content settings window, you will find the option to block websites from using a plug-in to access your computer. There is also available the option to block sites from downloading multiple files automatically on your computer, which is a possible vulnerability that could affect your online security.