Frequently Asked Question
Firefox browser security
Last Updated a year ago
Mozilla Firefox is another popular web browser and there are a few steps we can take to improve its security settings.
To increase your protection against online threats in Mozilla Firefox (version 32.0.2), you need to access the settings area. Please make the necessary changes in case you are using a different version of Mozilla Firefox.
To access the settings area for Mozilla Firefox, select
Tools
and
Options
.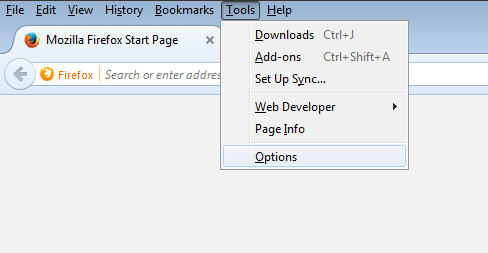 In the Options window, you need to access first of all the General category from the top menu.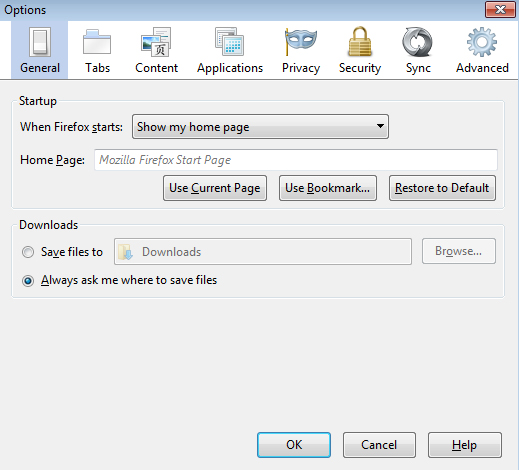 Under this section, you can select the option Always ask me where to save files. This way, you won't have a web location trying to automatically save dangerous content to your computer. At the same time, you have the option to place suspicious content in a location where you can analyze it afterwards.
The next step is to access the Privacy category, where you find the Tracking and History sections.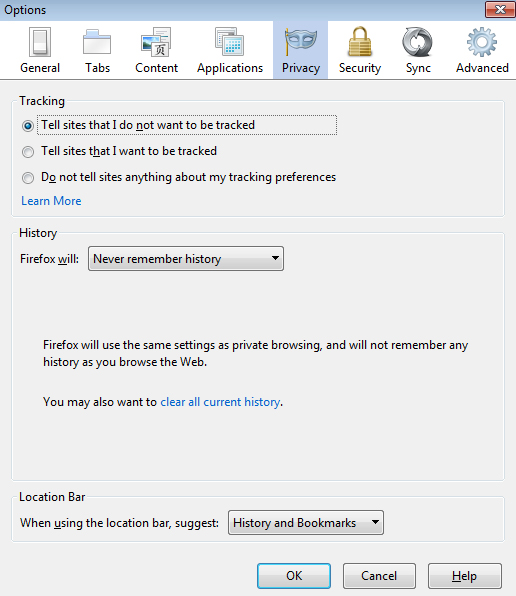 In the Tracking section, check Tell sites that I do not want to be tracked. Selecting this option informs a website that you would like to opt-out of third-party tracking for advertising purposes. In the History section, choose your browser Never remember history, especially if you are using a computer from a public location or you know that computer is used by more people.
For a more detailed configuration of your History section, select from the drop-down menu Use custom settings for history.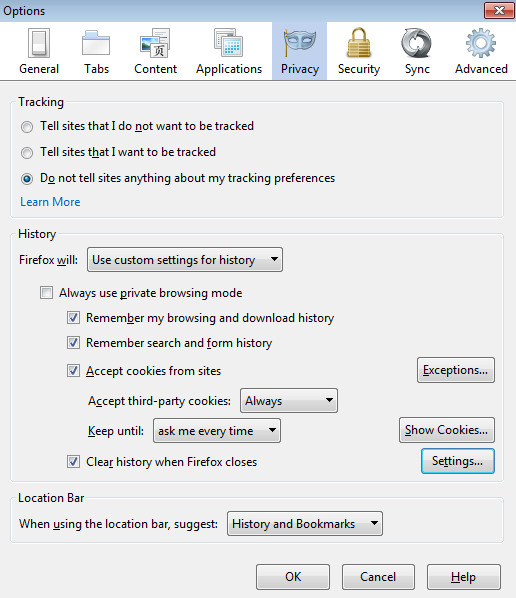 You can choose for example to Always use private browsing mode, which we highly recommend if you find yourself in a shared environment. Selecting this option ensures that when you finish your Mozilla Firefox session, all browsing, search and download history, and all the cookies are removed. For a more detailed configuration of your online browsing settings, choose from the available options.
The last changes we need to make are in the Security category.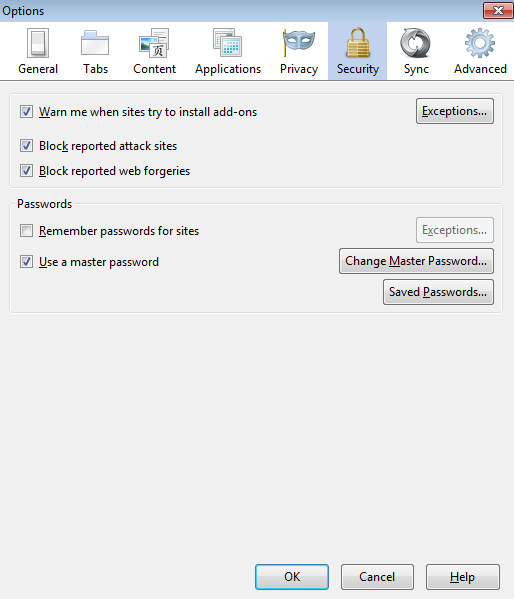 First of all, make sure that the first 3 options Warn me when sites try to install add-ons, Block reported attack sites and Block reported web forgeries are all checked. In case a site tries to install an add-on, you will see a warning at the top of the browser about this.
Further on, the Passwords section contains various options to store and manage your passwords and we recommend you to use this option if you let Mozilla Firefox take care of your credentials. In the same location you can find a Master Password feature, which helps you encrypt data on the system.